Regardless of when you visit Jackson Hole, you will find adventure awaiting your arrival. Fill your days with experiences that will create lifelong memories. For instance, getting up close with our wildlife on a Backcountry Safari. Bison, elk, bear, bighorn sheep, moose, and more may greet you and give you a closer look at life on the wild side. Or, if you prefer, the Jackson Hole Rodeo brings the wild into the arena with their bull riding and bucking broncs. Watch the courageous cowboys hold on tight. Locals and visitors alike have been enjoying the rodeo for over a century.
See the breathtaking landscapes and natural beauty all around while horseback riding on the mountain trail rides at nearby Mill Iron Ranch. Even if you have been horseback riding before, this experience is unlike any other.
If you are visiting Parkway Inn during the months of December to April, you can have an incredible snowmobiling adventure. You will not only have fun, but you will encounter wildlife, vistas, and beautiful scenery in the remote Wyoming mountains.
Don't forget to plan ahead for your visit so that you won't miss out on any of these activities
Book a Wildlife Safari through Grand Teton or Yellowstone National Park with Backcountry Safaris to observe the local wildlife in their natural habitat and learn about the area from a knowledgeable guide.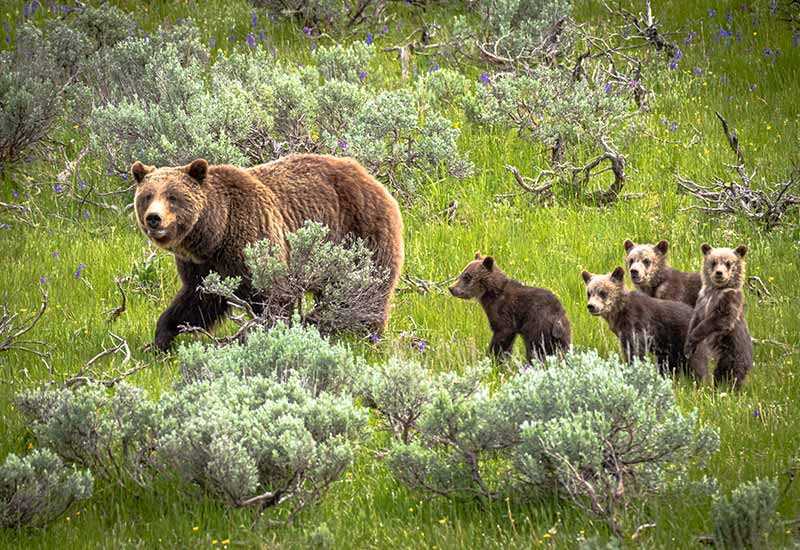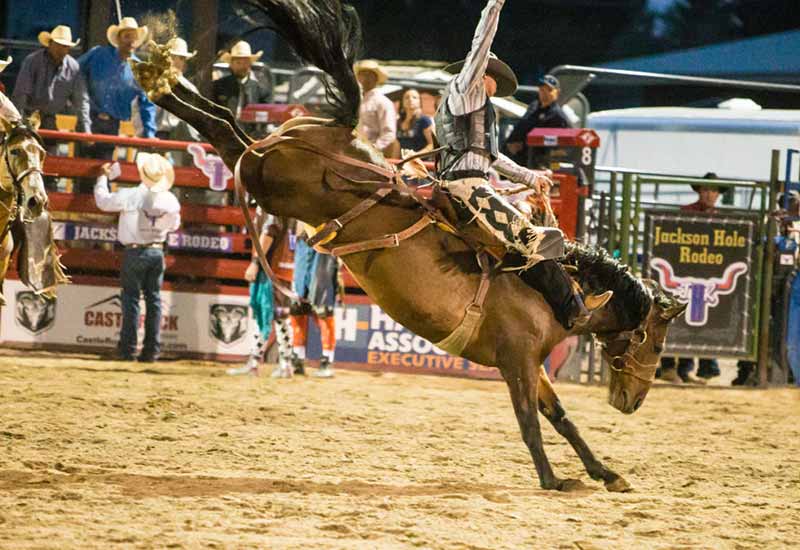 Immerse yourself in Jackson Hole's cowboy culture with a trip to the Jackson Hole Rodeo. Going strong for over 100years, these incredible rodeo cowboys will give you an opportunity to see some bronc riding, bull riding, roping, and barrel racing. A show of bucking animals is sure to be full of unpredictable excitement!
Venture out into the Bridger Teton National Forest on a scenic horseback ride at Mill Iron Ranch, an original homestead ranch just a short drive from Parkway Inn.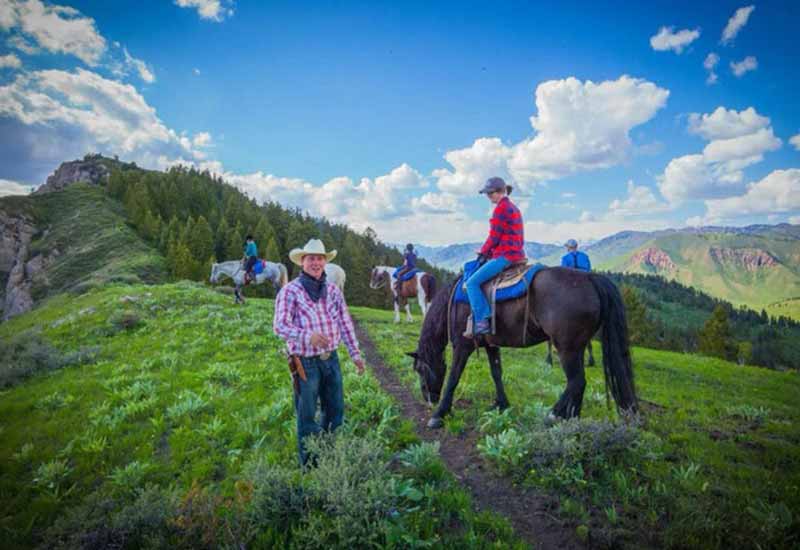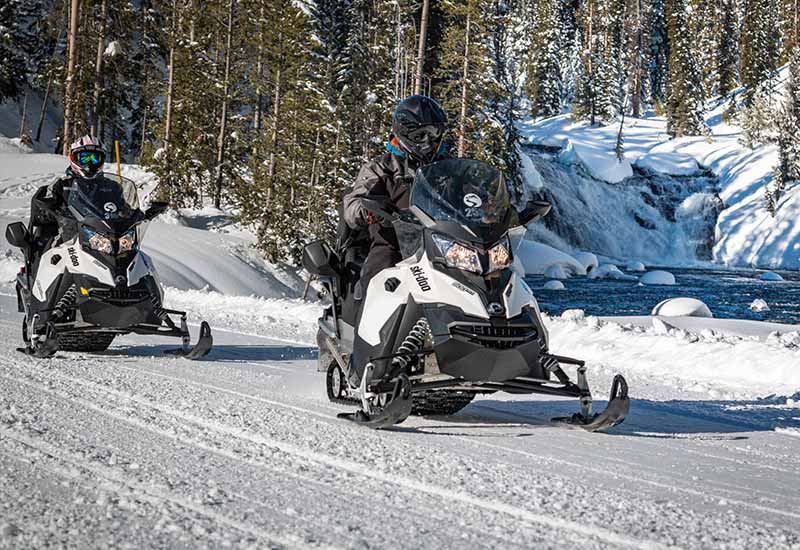 Snowmobiling around Jackson
Jackson Hole is a haven for snowmobiling! Take a thrilling ride through areas such as Yellowstone National Park, Continental Divide, and Grey's River for an experience you won't soon forget.